The team whiteboard
powered by your data
No more copying, pasting and tidying up after meetings.
Qualdesk instantly updates your team's tools, while you work.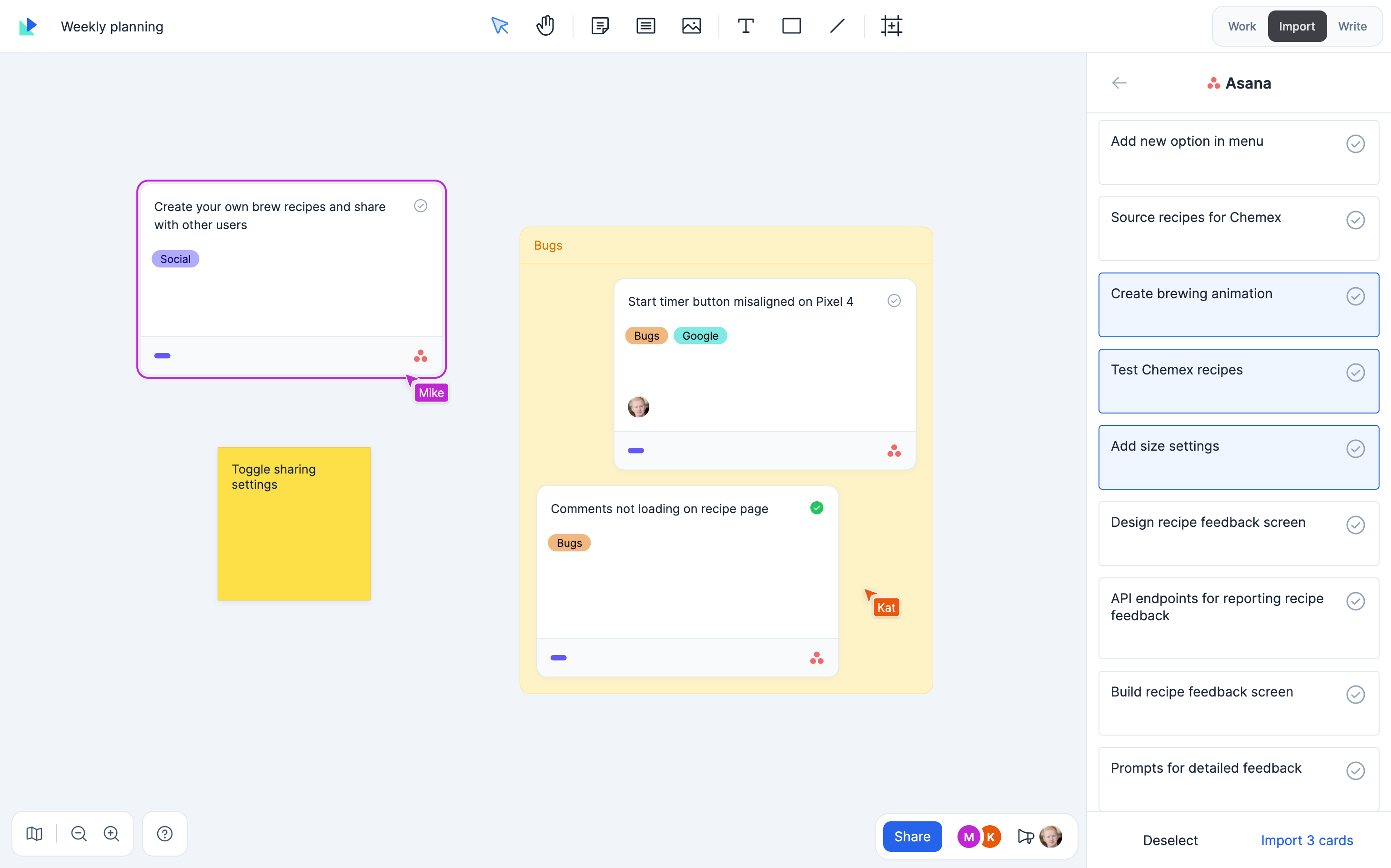 Work together
in Qualdesk
Turn your whiteboard black
Work in dark mode even if your team's apps don't. Choose between light and dark themes, or match your system preferences. Try it out.