New features in Qualdesk Insights: Highlights view, refreshed design, insight confidence scores and status and more

Highlights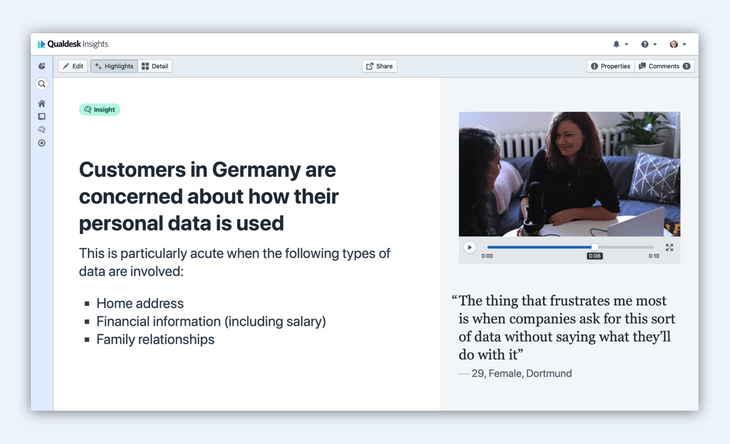 Our brand new Highlights view gives you a simple way to display the most important insight information to your team.
Add a title and description and pick the most compelling quotes, video clips and other pieces of evidence to add to your insight to create a clean, shareable view.
We've also refreshed the design of insight screens and cards, moving properties (including tags) into a sidebar to help you focus on what's most important.
User insight confidence scores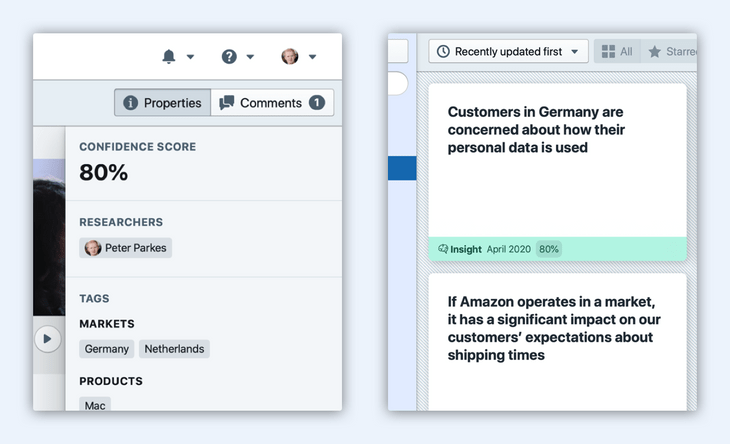 Qualdesk Insights now lets you assign a confidence score to each of your insights, making it easy to see which ones should be driving your actions as a team or organization.
You can filter by confidence score when browsing and searching to help you find only the most relevant content in your insight repository.
Insight status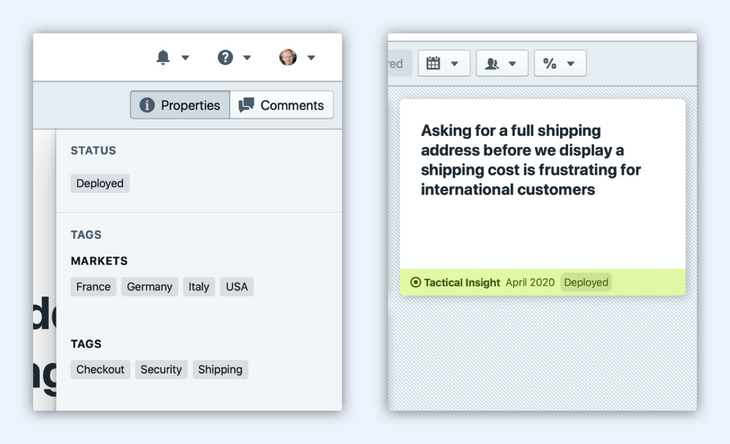 You can now add a status tag to each object in Qualdesk Insights. This allows you to keep track of where insights are in your workflow.
If you're an admin, you can customize the status tags to match your organization's workflow easily from the control panel.
And finally…
If you aren't already using Qualdesk Insights, find out more about what it can do here. And if you're wondering why you need a user research insight repository in the first place, read this blog post that explains all.