New features in Qualdesk Insights: Analytics and import from Excel, Google Sheets and Airtable

Analytics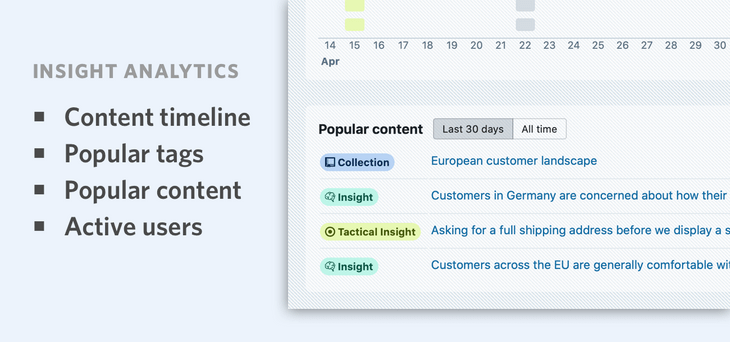 Qualdesk Insights now has an internal analytics tool. Admins can now view:
A timeline of content added to your insight repository
Popular tags
Popular content (by number of visitors)
Active users
— all helping you to see how your insight repository is being used across your organization.
To see analytics for your organization, click Analytics in the sidebar or follow this link. You need to be an administrator to do this.
Import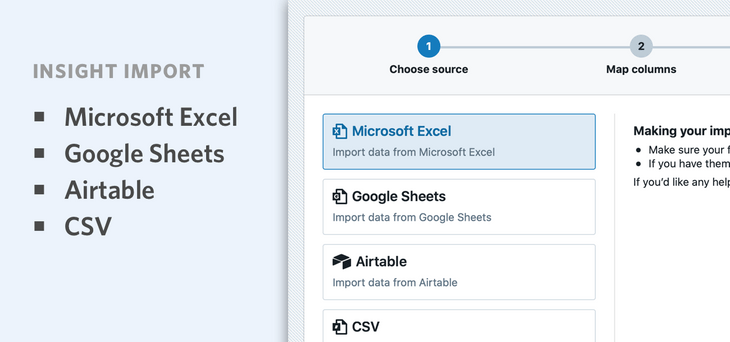 It's now even easier to get started with Qualdesk Insights. You can import existing content from:
Microsoft Excel
Google Sheets
Airtable
CSV files
Simply upload a file and map columns in your spreadsheet to fields in Qualdesk Insights. You can check sample data before committing the import.
To import insights or other data into your organization, click Import in the sidebar or follow this link.
And finally…
If you aren't already using Qualdesk Insights, find out more about what it can do here. And if you're wondering why you need a user research insight repository in the first place, read this blog post that explains all.